The SWAT BOARD
After long time planning and some ups and downs, we are now able to proudly to present you to the heart of our SWAT-board.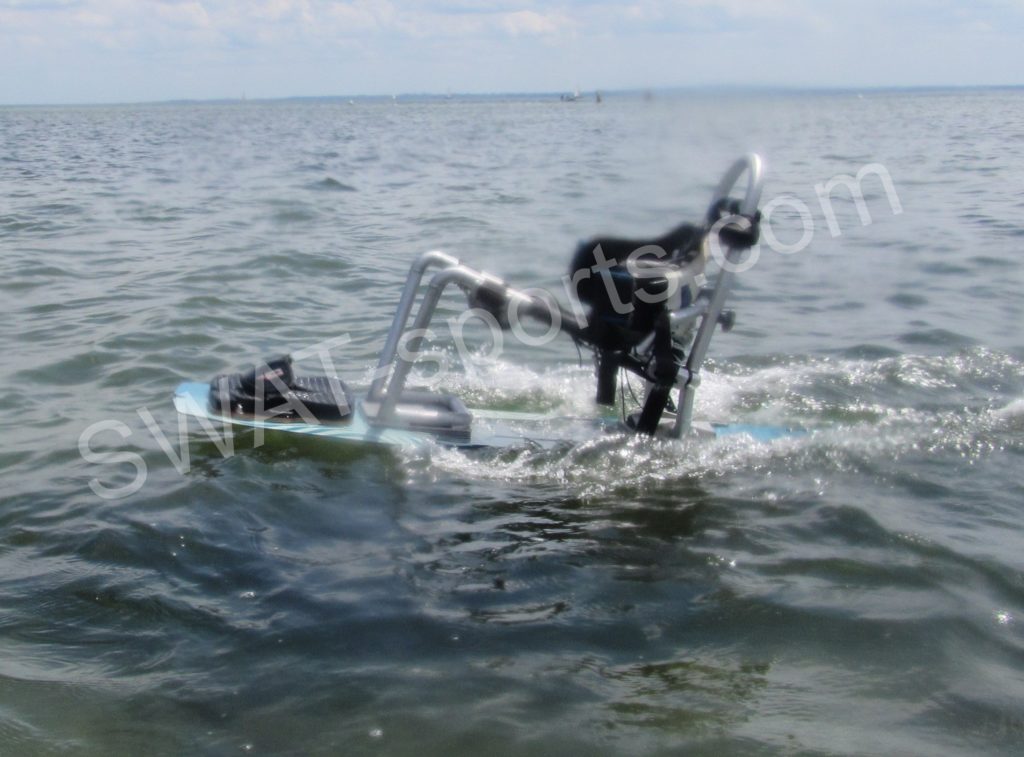 This is a unique construction which did cost us some sleepless nights and lots of time researching. We demolished the one or other prototypes and "played" with different body sizes and angles. Our plan was to create an all-rounder, suitable for men and women, for all sizes and shapes. The seat can also be adapted to different levels of spinal cord injuries (SCI).

Constructions used worldwide for skiing, wakeboarding, etc. have been examined. In combination with our own experiences and knowledge of anatomy we were able to create our seat.

The SWAT-seat has a sophisticated (unique in the world) security system that allows you to quickly get out of the seat in case of an emergency. Also, the possibility to adapt the SWAT-board with a backrest, for athletes with higher SCI, is unique. The goal of our development was to design a high quality and functional seat which offers safety and comfort during riding.
Sitkiting should no longer be an exotic sport! It should be seen every day on the water. We believe everyone should have the opportunity to try kitesurfing!
Adaptable SWAT-Seat: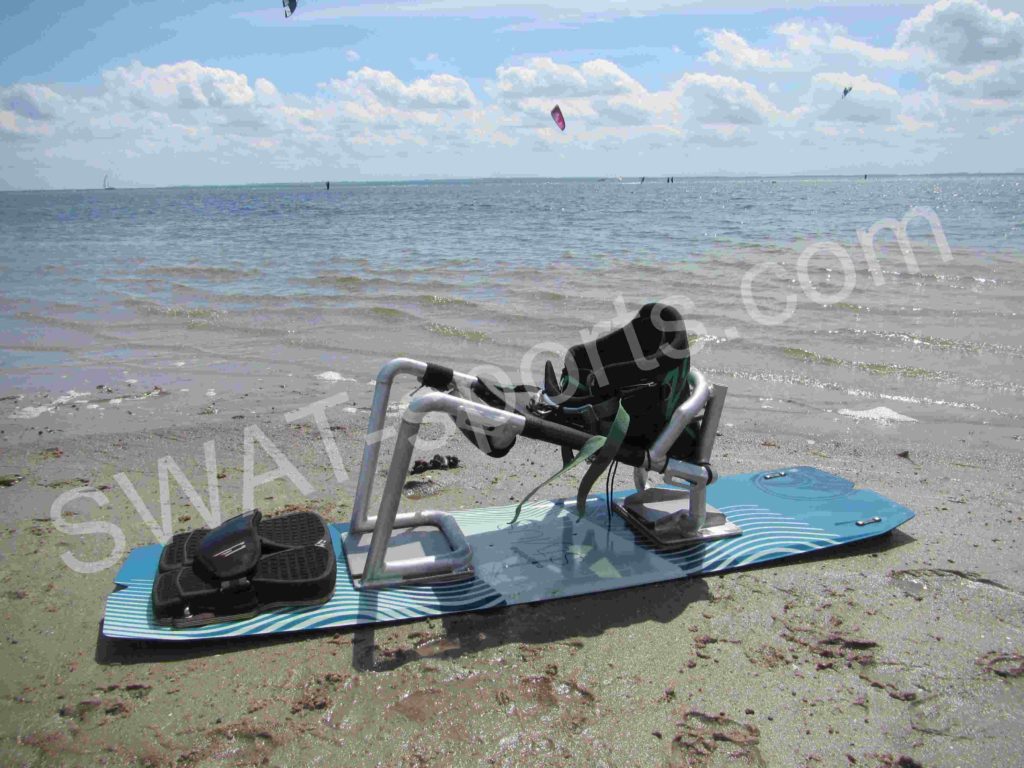 LOW Mode:
Seat without backrest and with harness for kiters with intact abdominal muscle function or lower SCI. (The harness can be adjusted in order to partially take over the function of a seat shell).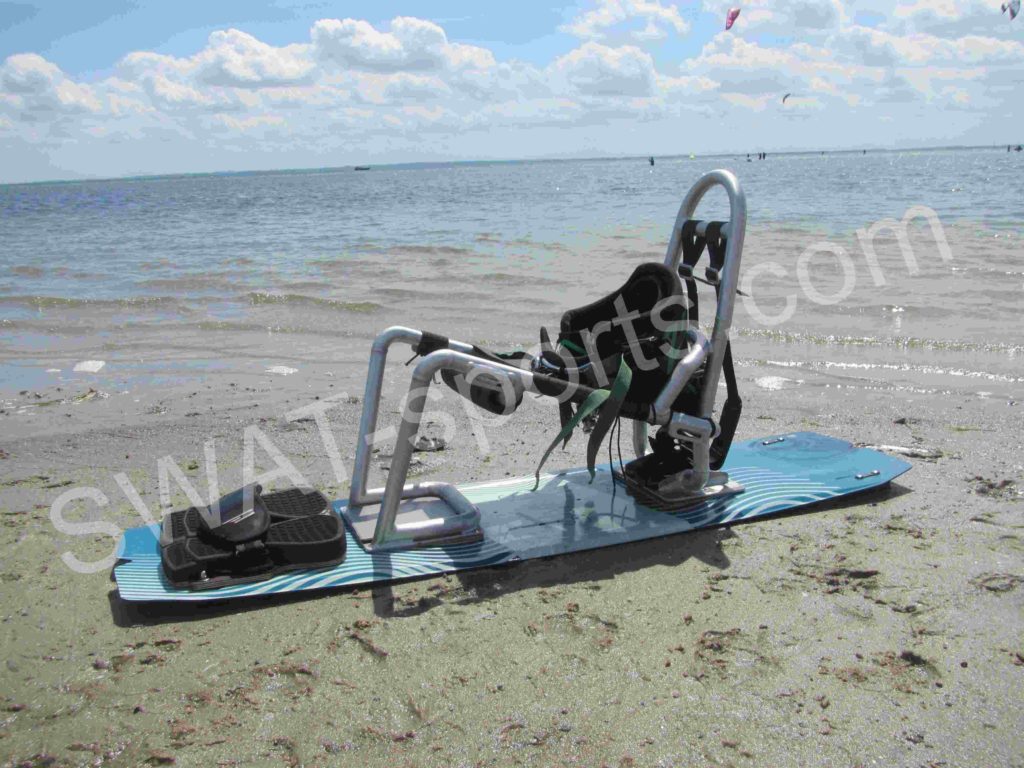 HIGH Mode:
Seat wit backrest, H-belt system and harness (function of a seat shell) for kiters with higher SCI.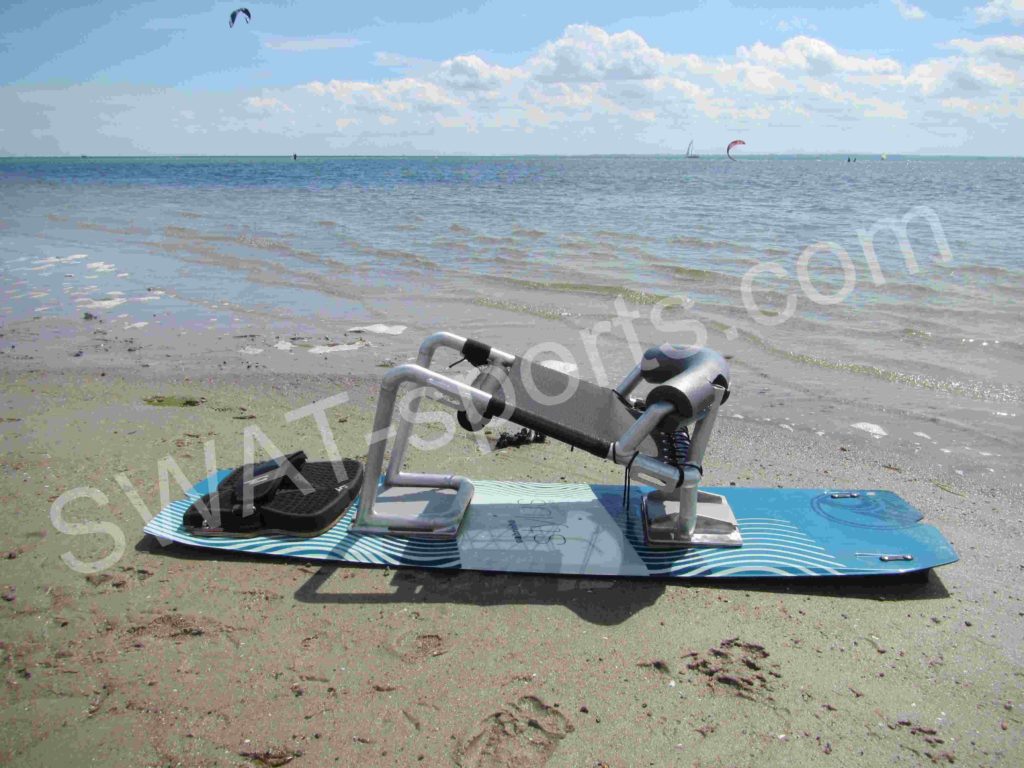 WAKE Mode:
Seat without harness for wakeboarding or, if less support needed, for advanced kitesurfers.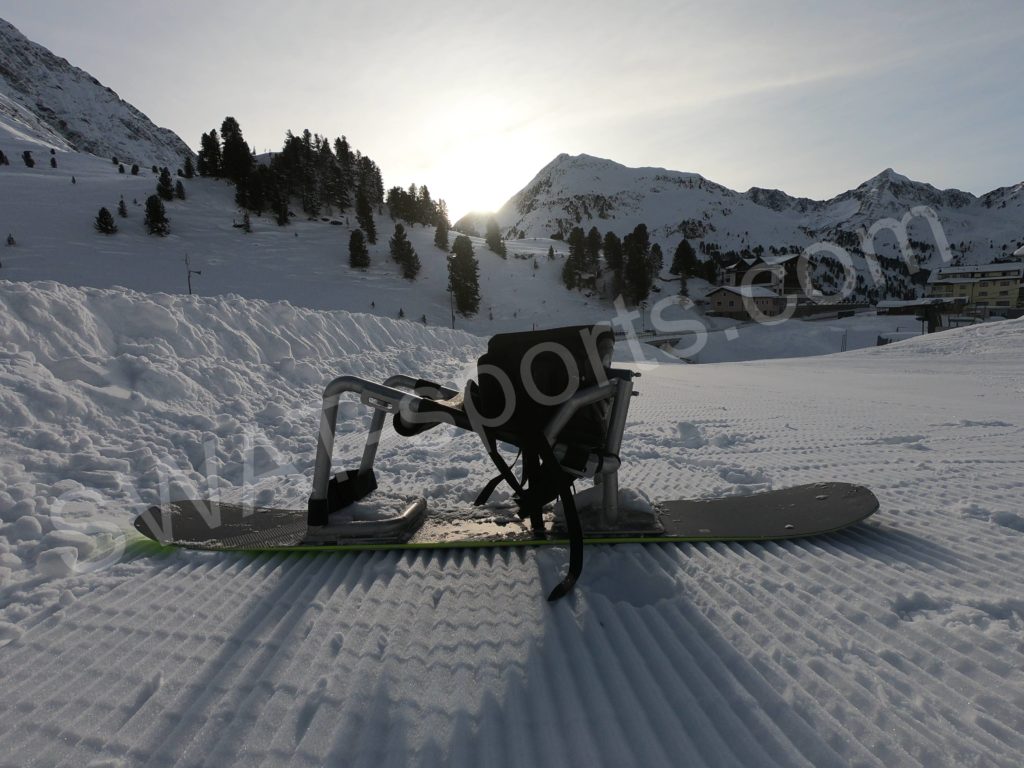 SNOW Mode:
Seat for Snowkiting in Winter. (all Variations possible !!!)

As you can see, the seat is very adaptable. The seat adjusts to your improving kite skills and is tailored to different SCI levels!

You can't wait to get on the water and test our SWAT-board? We wold be pleased to receive your request!!!