Aloha, nice that you found the way to our Website !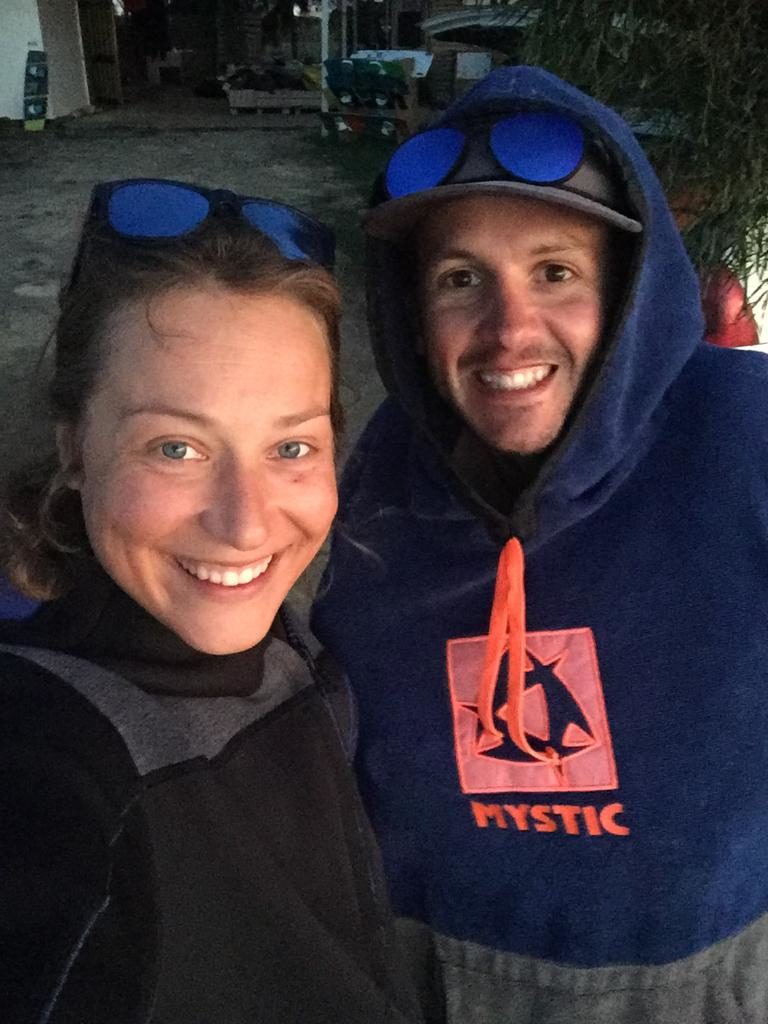 Maybe you are asking yourself: who are these guys?
Here´s a short summary about us.
Markus comes from the beautiful Tyrol, Austria and studied Physical therapy (BSc.) at the University of Innsbruck. He´s a passionate snowboarder since his childhood. While studying, Markus worked many years as a snowboard instructor in the Austrian Alps. Loving all board sports, it was only a matter of time until kitesurfing caught him. It all started in 2008 as a holiday hobby and became more and more an important part in his life. In 2016 the VDWS Kite Instructor Course followed.

Andrea comes from the beautiful region of Swabia, Germany. She came to Westphalia to study medicine. In 2013, she got addicted to kitesurfing while on vacation. Since then she is planing her holidays and free time accordingly to the wind and weather. Being so affectionate towards this sport, it was only foreseeable that in 2016 the VDWS Kiteinstructor Course would be next for Andrea.

During the Kitesurfing Instructor course our paths crossed and coincidentally both of us ended up teaching at the same place in Portugal. After a year teaching in the Atlantic Ocean with 2m shore break, currents, waves and all the forces that the nature has to offer, we moved to the more moderate Baltic Sea.

Since the beginning of our"kitesurfing career", in the back of our heads, we had the monoski-drivers, carving over the ski slopes in winter. We though it must be possible with Kitesurfing, too! After researching a lot, we discovered that kitesurfing while sitting does already exists! Unfortunately, in Europe there are almost no offers for this kind of sports. We want to change it now!

Through a happy coincidence, we got to know our first candidate (Hi Esther! 😉). She wanted to start the mission with us: to become Germany´s first female sitkiter! More and more we learned about hurdles and differences which come with sitkiting. Together we developed a concept to convey sitkiting successfully and safely! Our self-planned and self- built SWAT-board results of many accumulated experiences.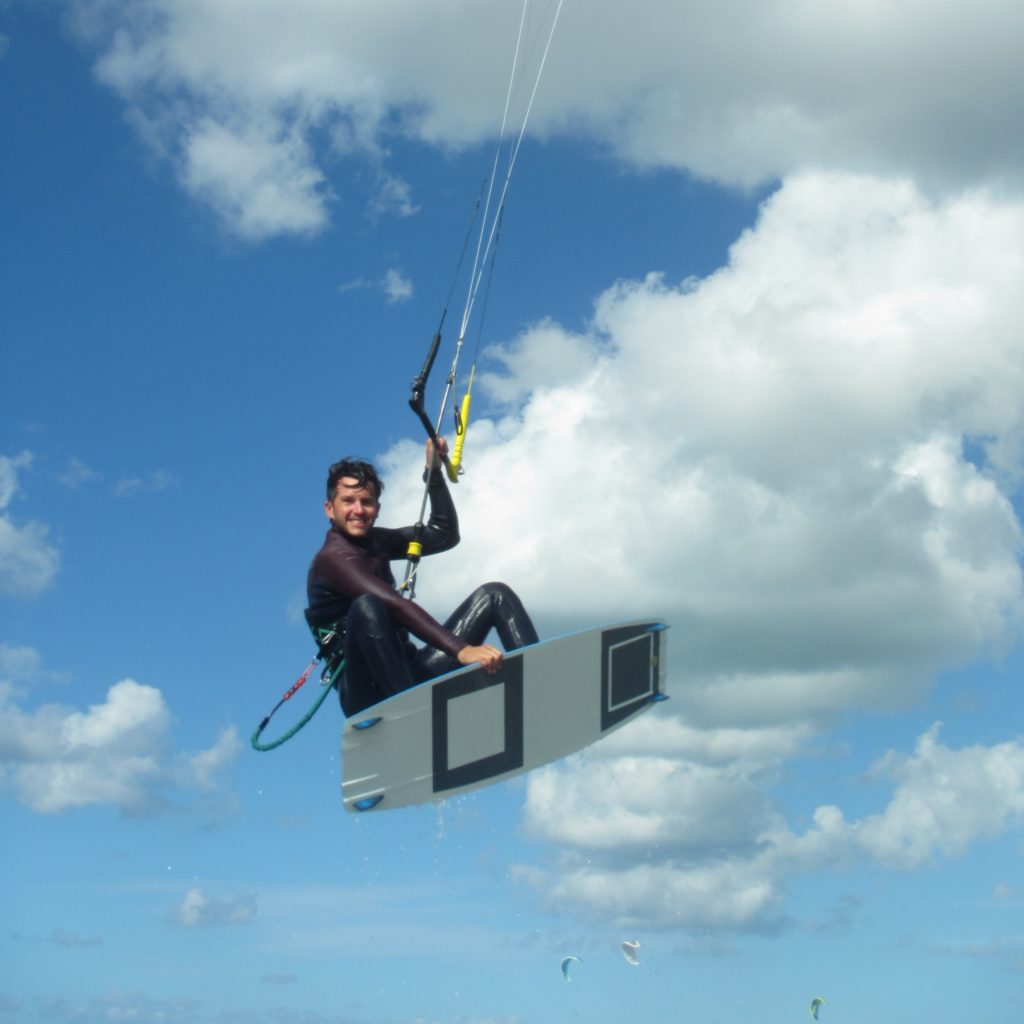 Thanks to CABRINHA, one of the largest kite companies wordwide, we are very well equipped. And so we decided, after a long period of planning and development, we are able to open our kitesurf school especially for wheelchair users.

As a physiotherapist and as a doctor our focus is not only on kitesurfing. We also take in mind the medical aspects. We always want to keep an open ear for you and listen to your questions and opinions. We keep our minds open, far from just being a "kitesurfing instructor". Together we developed a new way of teaching especially for sitkiting which we keep improving and adapting continuously.

That was the birth of SWAT-sports by kiteboardingmedicals. You read this far and want to know more about us? We would be glad to hear from you! Please do not hesitate to contact us via email or give us a call!